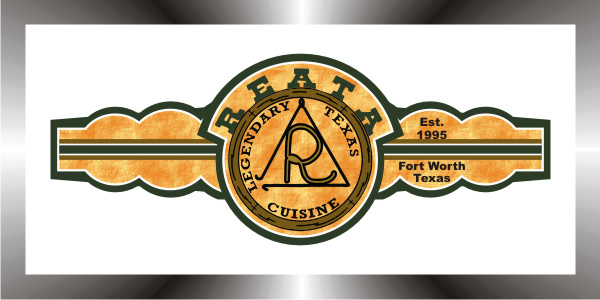 We have created personalized cigars for Fortune 100 companies, small businesses and for personal events. We provide the same high level of service to all.
Name the event and we will create a personalized cigar band for it!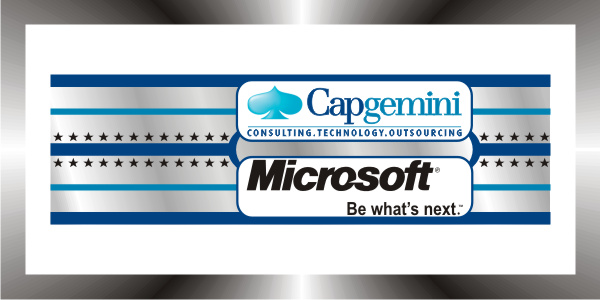 Personalized cigar bands - by far, the finest available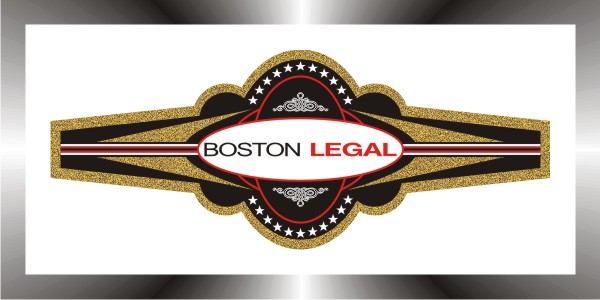 SINCE 1997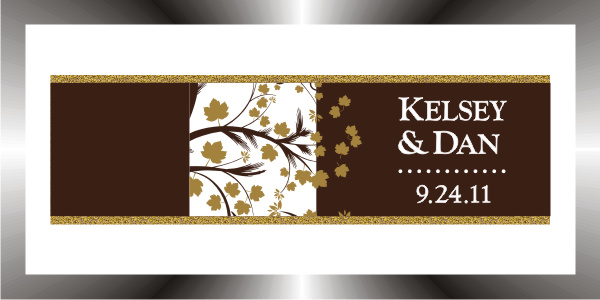 THOUSANDS OF SATISFIED CUSTOMERS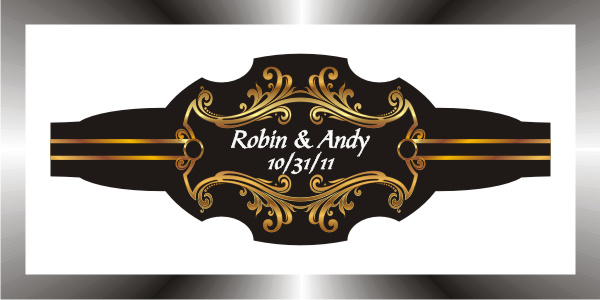 PERSONAL EVENTS OR BUSINESS EVENTS - PERSONALIZED CIGARS JUST DON'T GET ANY BETTER THAN THIS
DO NOT SETTLE FOR LESS!
We design our personalized cigar bands around YOUR logo, not the other way around. If we have to create a completely new shape so that YOUR logo is presented correctly, we can. NO ONE ELSE IS ABLE TO DO THIS. Every other cigar band company tries to place YOUR logo into their pre-designed cigar band. If it fits...fine, if it doesn't...fine too. They have NO choice. We do. Look at all of our die-cut shapes shapes, we size YOUR logo so that it is presented as it should be.
Also...do not fall for the "ONE SIZE FITS ALL" nonsense. One size does NOT fit all. That is just plain garbage. If that was the case, every cigar band ever manufactured would be the same length. Really? The plain fact is...a properly designed cigar band is designed according to the ring size of the cigar. Our ability to create custom shapes for small orders means that your cigar band will look as it should on almost any ring size cigar available. 50 ring size cigar = a 3.0" cigar band. 60 ring size = a 3.5" cigar band. Different sized cigars – not an issue for us.
We have been doing this since 1997. Never had a cigar we couldn't CORRECTLY create a cigar band for.
EVERY part of our cigar band can be redesigned to match YOUR logo and artwork. NO other company can do that. YOUR custom cigar band MUST represent you, your event or your company in the best way possible. We are the only company that is capable of making that happen.
Too many times, we have seen people just like you settle for a cigar band with text so small that you can't even read it, or your logo so small that you don't really see much detail. Why? Because other personalized cigar band companies are forced to place your logo into a small defined area. Something like fitting a square peg in a round hole. Try as they might, it just can't be done.
Fact is, we get calls all the time from people who have looked at other personalized cigar providers and have found our company to be the only one that is able to produce a personalized cigar with their logo or artwork that works and that looks good.
Thousands of custom cigars bands designed, hundreds of thousands of custom cigars shipped, AND, TODAY, IT IS STILL ALL ABOUT YOU! That is what "custom" and "personalization" means. That is what we do.
DO NOT SETTLE FOR LESS!



To Order, Call 877-726-5886

Or send a quick email to us at sales@customcigargifts.com
and we will call you

Remember, free gold finished cigar cutter with every order
(and more freebies depending on quantity ordered)

---

Legal Notice:
The legal smoking age varies reflecting local/state laws.

The purchase of tobacco products by a minor is prohibited by law. A minor unlawfully purchasing or using tobacco products is subject to criminal penalties. Falsifying your age for the purpose of purchasing cigars is illegal.

Fletcher Cigar Company and its related companies do not sell/deliver tobacco products to minors.

Fletcher Cigar Company and its related companies reserve the right to cancel any sale at our sole discretion if we believe the customer is purchasing cigars on behalf of a minor.

Fletcher Cigar Company and its related companies ship via FedEx and UPS and requires an adult signature

Fletcher Cigar Company and its related companies do not sell cigarettes.

All tobacco taxes, tax compliance and licenses are the responsibility of the customer. All international customers and U.S. customers in states other than Ohio are responsible for paying any applicable taxes levied by your state.

By submitting artwork to Fletcher Cigar Company, purchaser warrants that they have legal rights to use the artwork in the designed cigar band.

customcigargifts.com is a Biz Adz, Inc. Internet property